Whew! We've all been on pins and needles this week with the Great Storm of Sandy making her way up the East Coast. And, we're keeping those in the Northeast in our thoughts and prayers as they make their way back to some normalcy over the next few weeks. We hope that all your friends and family were safe. Here in Greenville, we had quite the blustery winds bringing in some serious chilly temps - which for fashion's sake, I was thankful, as it provided a great excuse to get out a few of my favorite fall wardrobe pieces:
A Trench Coat
- Whether you prefer classic khacki, or to think outside the box with a fabulous fall shade, the trench coat is a must -have for any woman's wardrobe: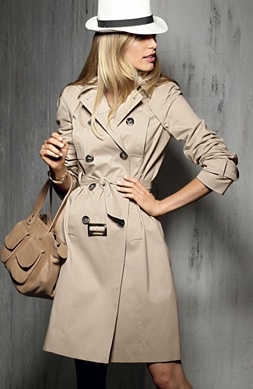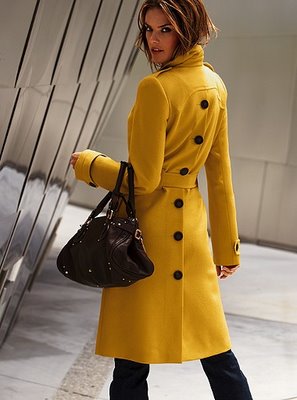 Hunter Rain Boots:
- Short or Tall, Traditional green or bright purple, these boots - or whatever brand of rain boot you prefer take a dreary, drizzly day to savvy, sassy style!
A fabulous umbrella:
- Same as the boots, accessorizing with the perky umbrella can take your rainy skies from gloom to glee: